Re-introduce the feminine into your life by remembering your unique feminine archetypes.
Harmonize the Earth, Air, Fire and Water elements of your life.
Build a daily self-care practice based on the four elements.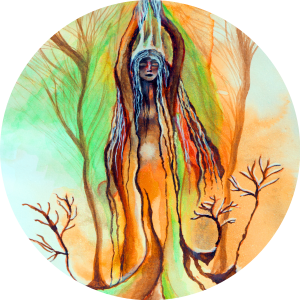 What if the key to leading your best life was to rediscover your unique feminine archetype?
What if you could blend the elements of your life to transcend the conditions of your life?
Welcome to the Archetype Alchemist Elemental Mastery Course!
You're in the right place if you want to learn:
the origin of the archetypal patterns that drive your behavior
how to tap into your feminine archetypal power,value and values
the everyday alchemy that brings harmony to your life
how to use the water element to make deeper, better connections with others
how to use the earth element to embody the unique archetype that suits the phase of life that you are in
how to use the fire element to unify your male and female archetypal energies
how to use the air element find the purpose you were meant to fulfill using your unique archetypal talents