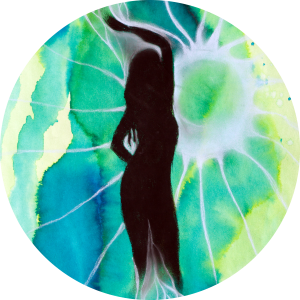 It took me a long time to adopt what I call the Shamelessly Spiritual Mindset. I was so caught up in worrying about what people would think about my career change from Corporate Law to Energy Coach and about my interest in 'new-age' spirituality that I was paralyzed for a number of years. I would endlessly gather information, get sparks of inspiration and rush off in a new direction, only to have my enthusiasm peter out and another train of thought was left unfinished.
Ironically, it was an act of shaming, an email I was not intended to recieve from a business prospect, in which my ideas were ridiculed and sneered at, that gave me the final push to re-brand myself and become the Phoenix I had seen in my dreams. I am so grateful that I received that emial as I believe in synchronicity and  divine providence. It takes courage to rise out of shame, courage to be your authentic self, to follow your vision, to express that inner whisper that wants to roar.
The spirituality that I speak of on this website and in my products is for me an inherent part of who we are. It is separate from religion, philosophy, ethnicity,gender, or world view. Like the Alchemists of old I believe in the existence of Spirit and I believe that we are all Spirit and in Spirit, this is why we are always seeking inspiration. My hope is that in declaring myself Shamelessly Spiritual that I give you permission to explore your own spirituality and to fulfill the expansion of your humanity.
I believe that we have forgotten that our true humanity is found in mastering living on the Earth while searching for transcendence through reaching for our spiritual selves.
If you also believe that spirituality is an integral part of the human experience, join me and the Archetypes on a journey to your own Shamelessly Spiritual self!
Use #ShamelesslySpiritual today and tell me how you are remembering your true humanity.