Welcome to the place for extraordinary women of purpose!
You're here because :
you value compassion and collaboration in your life and relationships,
you want to link your creativity to your purposeful work
you're suffering from imposter syndrome and want to reclaim your confidence
You're really in the right place if:
1. you have a holistic approach to life and work
2. you want to take care of your mental, physical, spiritual, and emotional well-being
3. you want to improve the clarity of purpose that makes you extraordinary in your field.
I've created the Archetype Alchemist Energy Academy to help you to embody and live in harmony with your most cherished values. You will work with 12 female Archetypes as you deepen your understanding of your specific gifts and talents and how they apply to your purpose.
In the Archetype Alchemist Energy Academy, you will learn how to link creativity, compassion, collaboration, and confidence to your purpose as you optimize your personal and professional life.
---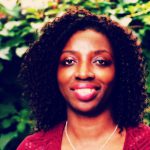 For coaching and training contact me.
Wishing you a life full of possibilities made into realities.
Love and respect,
Danielle



---
Credits:
Music from www.bensound.com and www.purple-planet.com
Original illustrations of Archetypes by Suzan Abee
Optimization of illustrations, images, and website/shop design by Lars Bieshaar