You are unconventional and mysterious. You are a born rebel. You show us how to be vulnerable and strong at the same time. You value connection and acceptance yet you go against the grain. You choose early in life to be different and it is the key to your success. You compensate for the loneliness of your chosen path by having a rich inner life, full of whimsy and fantasy. You are more talented and respected than you realize.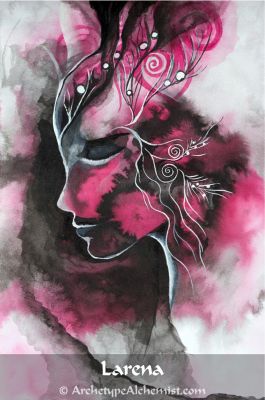 Personal motto
Rules were meant to be broken.
Promise to others
I choose to be free to be me so that you can do the same.
Philosophy
Life is too short to care what other people think.
Contribution
I make it easier for you to be different, not just for the sake of it but because it suits you. I show you the strength in vulnerability.
Energy type
Unconventional Energy
Colors
Black and Rose – Black is associated with fullness, opportunity, the unknown. Rose is associated with love and affection
Characteristics
Unique, innovative, mentally strong, compassionate, forward-thinking.