You are a free spirit in all areas of your life. You love nature and use all of your senses. You show others the path of least resistance and how to deal with life's changes with grace and ease. You make change look easy. You understand the value of letting go and creating space to allow new opportunities and energy to flow.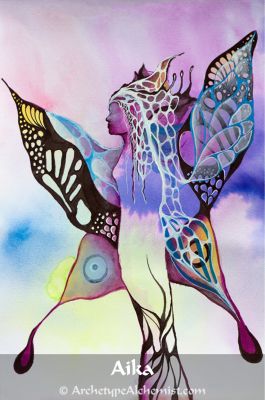 Personal motto
I accept and look forward to life's changes.
Promise to others
I will show you how exciting change can be.
Philosophy
There's always something good around the corner.
Contribution
I travel far and bring the lessons I learn back to the tribe.
Energy type
Transformational Energy
Colors
Rainbow, Pink and Black – Rainbow is associated with promise, joy, and the divine. Pink is associated with an open and loving heart and with helping others. Black is associated with fullness, opportunity, the unknown.
Characteristics
Unconventional, artistic, centered, has a unique style, is happiest in nature, searching, loves movement, mistress of change and transformation.