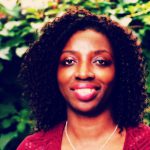 Hi, I'm Danielle Bieshaar- George, creator of the Archetype Alchemist Energy Series.
I've always been fascinated by energy and energetic fields, long before I knew what they were about I could feel them. I knew instinctively who I could trust, what decision I should make, when it was time to take action, how I should handle a situation and where I would flourish.
If this sounds like I have life all figured out, let me reassure this is not the case. For a long time I did not use these intuitive hits consistently. Because I feel a lot, I had to learn to master my senses and emotions. I had to learn to separate judgement (my own and other's) from instinct and to trust my inner knowledge. I especially had to learn not to let other people's energy stand in my way.
We are all works in progress, but the point is that progress can be made.On this website and in my courses I share with you the tools and techniques that I have learned to master my emotions and to benefit from my intuition.
In the Archetype Energy Series I have combined my professional knowledge and application of Positive Psychology and my coaching experience with the wisdom of various Eastern Energetic systems.
I hope that you enjoy working with this series and that it brings you a greater knowledge and love of self.
With Love and Respect,
Danielle